ANOTHER COOL NEW GADGET: THE SENSODOME
Breathe, Watch, Listen and Relax…
That's what you do when and if you can find this cool new gadget at your favorite night club, lounge, hotel, spa, gym, airport, cruise ship - almost any public or private facility. The Sensodome gives you a multi-sensory experience in a controlled environment under its dome - er ... Sensodome.
You experience aromatherapy, surround sound, oxygen fortification, guided imagery, audio tactile massage in 10, 20 or 30 minute sessions. This cool new gadget is the closest thing to Woody Allen's "Orgasmatron" that has come along. If you are too young to know what this is you need to rent the movie "Sleepers" from the 1960's. Full sensory pleasure - not as far as Woody's machine, but close.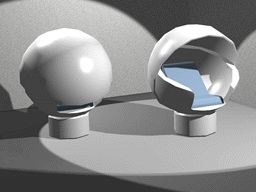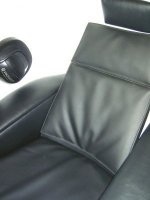 First, you are presented with a diffusion of oxygen and essential oils of your choice from the blends offered to promote specific sensations - to Relax, Refresh, Purify or Energize.
Then the cool new gadget surrounds you with sound from high-quality speakers, and presents imagery on a 19" panoramic LCD video screen - and you experience scenes like flying like a bird over canyons and mountains, discovering the tropics, exploring desert dunes, and swimming like a fish in the ocean.
As if all this isn't enough, at the same time you receive a tactile massage in sync with the bass waves from the surround sound audio.
I'm ready to try it - are you?
The best way to get access is to ask the above type businesses "when" they are going to get the Sensodome. They may not know about it, but if enough people approach them I'm sure they will get interested. Yes, it will probably cost - but the experience would well be worth it.
For more information go to sensodome.com.