SPY GADGETS: FOR ONE AND ALL
One source for spy gadgets - which are some of the most intriguing gadgets made today - think 007 - Bond - Bourne - and the rest of them - is from this European company:
Spy3K is a Belgian company with their super spy stocks maintained in different countries. Most of their products are delivered from the UK.
Their aim is to deliver the highest quality products at the lowest prices - and their products are designed by professionals!
They welcome customers that are planning to use the products for personal use as well as those who choose to act as resellers. They offer a prosperous business relationship with all of their customers.
If you need information and advice beyond that given for each product on their site - you are free to contact them. Their advice is free and given without obligation.
So - if you are new to the spy game - or, say - want to find out if Homeland Security, the CIA, FBI, or the Girl Scouts are bugging you - you have a source of information and product.
Their guiding principles are to keep the prices as low as possible, while also ensuring that you can have easy contact, that way providing enhanced customer support.
A couple of units that could well come in handy in today's America are available through Spy3k:
One is the Nokia SpyPhone: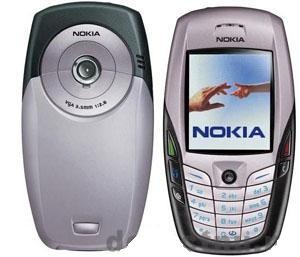 By calling this phone's special access number, you activate the spy phone and turn it into a hightech bugging device which lets you hear:
1. Any sound in the vicinity of the phone: 'Listening Mode'.
2. Conversations made or received by the Spy Phone: 'Interceptor Mode'
And what every home and office should have: The Pro Hunter Bug Detector:
The Pro Hunter Bug Detector will detect any transmission on frequencies from 50 MHz to 3.0 GHz, which covers bugs, wireless cameras, and GSM units.
So now you have a source for the new millennia - at least until maybe 2007 - or 2009 when Americans can stop worrying about the fascist, theocratic takeover leading to the new dark ages.
Did I say that? A slip of the tongue - or pen - or keyboard - one of them gadgets doing my thinking and writing for me. That's Okay - I have been on someone's list since the 1960's.
Anyway - if you need a spy gadget - here is a source for you.
Notice I didn't say anything about spying on wives - husbands - girl or boy friends - children - all those things that could really get you in trouble.